Writing Correction Service for IELTS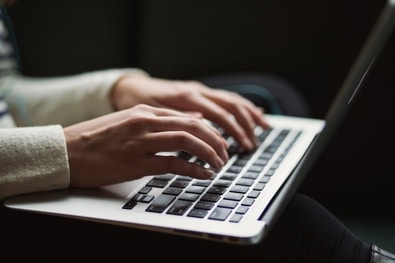 IELTS test can be challenging, especially the writing part. Many students struggle to achieve a high band in this part which causes the overall score to be lower.
Non-native English speakers are the ones who struggle more to get a band 7 or more. They sometimes lack the required vocabulary and grammar.
Not getting a high score is also common among students who are native speakers. Many native English speakers struggle to achieve 7.5 or more in the writing part. So, what's the problem that native, as well as non-native speakers, are having a hard time getting a score they need in the writing part.
There is a common mistake which most of these students make. They don't get proper feedback on their writing assignments before appearing for the test.
So, we are here to help you with IELTS writing correction service.
Well, you might ask, what writing correction service is and why as a student, you need it. The answer is simple. You can submit your essays, graphs or letters for review, correction and feedback.
This is especially beneficial for those who are trying to study on their own. It would also be very advantageous for those who want someone experienced in the IELTS test to check their writings.
In this way, you will get an overall score for your writing task, and also scores for each part, task achievement, coherence and cohesion, vocabulary and grammar. The examiner will also provide tips on how you can improve further your IELTS writing skills and get a better score in writing assignments.

Writing Correction Service: Benefits!
Most of the examinees do not even know what kind of mistakes they are making on a day-to-day basis. It is worth mentioning that there is no way you can assess your writing tasks. You can read some tips and tricks from various sources. But, you should not be the one checking your writing tasks. Instead, make sure to apply all the techniques that you have learnt. But find someone who can professionally check your writing tasks.
We understand that finding an instructor can be hard. Also, you cannot trust your friend to review your essays, graphs or letters no matter how much you trust his/her English skills. Always remember, IELTS writing is different than a regular essay or paper.
We believe that regular feedback is the key to success in the IELTS writing part and any writing in general. Most of the students write as many essays as possible. That way, they think they will reach their goal and get a high score. It is not wrong to write many essays for practice. However, there should always be someone who can check your writing tasks and provide feedback so that you can improve your next writings.
To support students like you, we have created a writing correction service. Here, you will be able to upload your writing tasks. Then, our team of IELTS ex-examiners will check them and give professional and practical feedback, as well as give you a score you would get on your writing in the real exam. After providing your evaluation, we will help you improve your existing score further. It will surprise you what kind of silly mistakes you have been making, and how easily you can fix them.

To Conclude
It would help if you always kept in mind that IELTS writing is assessed differently, and not everyone can give an accurate score and feedback. Sometimes examinees make a mistake and hire a private tutor to provide a score and feedback. Usually, these tutors have not worked as IELTS examiners and don't know how the IELTS test is actually assessed.
We recommend that you hire a private tutor if you are sure he/she knows how the IELTS score is given. Still, if you don't know such a person to hire for checking your writing assignments, we are here to help you. You can submit your writing assignment right away and get feedback along with a score from an IELTS ex-examiner.
"1 Writing Correction with Feedback and Score"
Price: $25.99