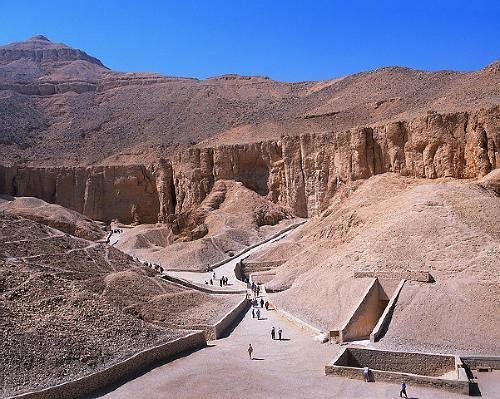 Here is the passage that we prepared for last time: The Step Pyramid of Djoser
I will give you the answers next time. Did you manage to predict some of the vocabulary and ideas from last time? You can really use your time wisely looking at the headings and quickly (using your previous knowledge) assess what will come up. You are a great resource!!!!!
A little exercise from last time – can you skim read the darker colours to understand the text?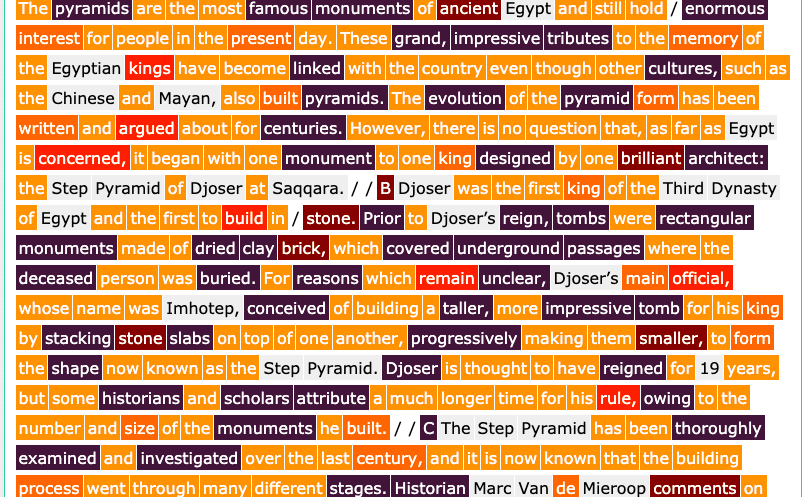 Some new vocabulary to learn from the text. Which of these can you remember?
impressive
tributes
pyramid
monument
architect
definite
prior
reign
tombs
rectangular
clay
underground
deceased
buried
tomb
stacking
slabs
progressively
reigned
attribute
burial
thoroughly
examined
investigated
historian
experimentation
piling
inward
incline
temple
shrines
priests
region
hectares
south-east
trench
incorporated
discourage
unwanted
advance
accomplishment
overview
external
maze
tunnels
robbers
discoveries
vessels
storerooms
pyramid's
inscribed
rulers
archaeologist
excavated
originally
stored
shafts
precautions
intricate
overlooked
astonish
amaze
exaggeration
constitutes
milestone
monumental
architecture
archetype